A Small % of profit is allocated towards social welfare activities by Seonitics Digital annually. (This way every client who works with Seonitics will be contributing their part towards social activities)
Nurturing Young Minds to build New India – Strong India !
Today, as we see millions of children are still deprived of proper education, whereas on the other side sometimes we spend money unnecessarily to flaunt our image. If we want our country to grow as developed country, then it is necessary that every child get quality education to build strong and new India. 
Nurturing Young Minds – A Social Initiative by Seonitics 
We at Seonitics Foundations have been helping in a small way towards Nurturing Young Minds by distributing free note books, snacks and food grains to the needy students by associating with few Orphanage in Bengaluru through "Nurturing Young Minds" program. 
Our source of fund for social activities
 Seonitics has decided to allocate 2% of its annual profits towards social welfare activities through Seonitics Foundations. This way every client who engage Seonitics for their digital marketing needs will also be contributing towards "Nurturing Young Minds" program every time they work with Seonitics.
How can  we contribute towards Nurturing Young Minds Program by Senitics Foundations?
We are not accepting any donations for such social welfare activities from people. If one really wants to help us to grown this program can either offer digital marketing projects to seonitics or refer others who need digital marketing solutions. For more details on digital marketing solutions and services we offer, please log on to our website www.seonitics.com.   
Come let us together build New India and Strong India for our next generations!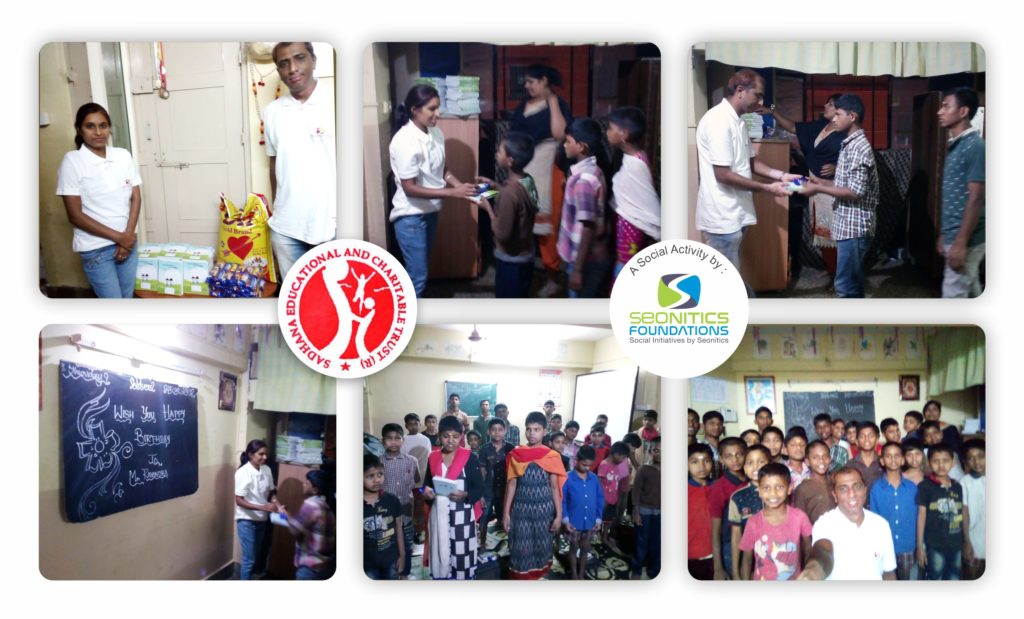 CUSTOM NOTE BOOKS AND SNACKS DISTRIBUTION AT SADHANA ORPHANAGE, BENGALURU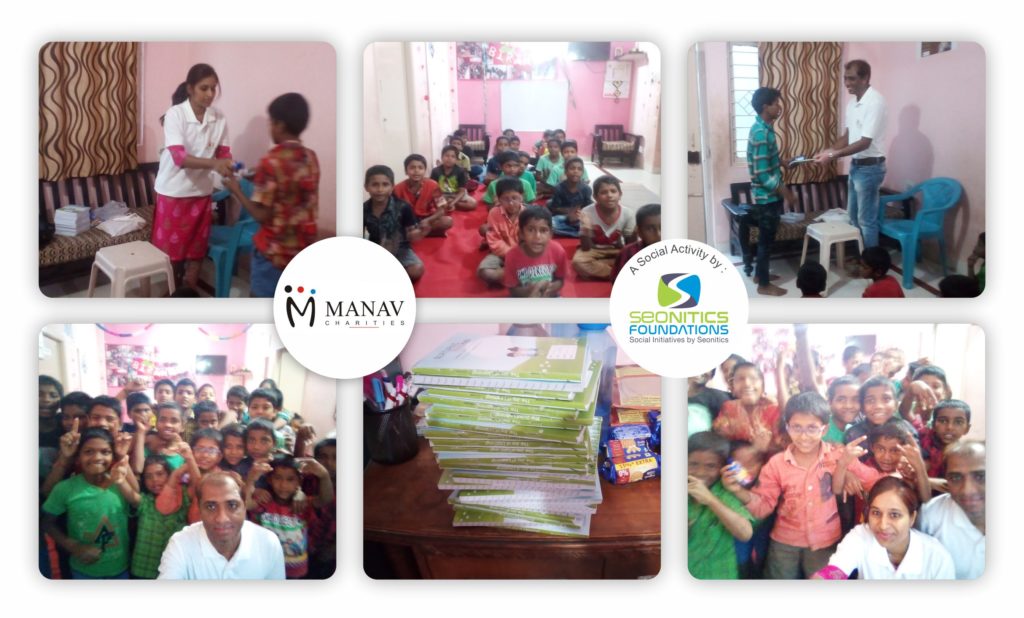 CUSTOM NOTE BOOKS AND SNACKS DISTRIBUTION AT MANAV CHARITIES, BENGALURU