3
Responsive Websites
for a seamless user experience
1
RESPONSIVE WEBSITES
for users to explore more on website
2
RESPONSIVE Websites
for rise of smartphone users
WEBSITE SOLUTION
(click on this)
WEBSITE SOLUTION
Website Creation . Content Writing . Social Media integration . Basic SEO . Banner Ads . Social Posts . Domain Registration & Web Hosting
BRAND IDENTITY
(Click On This)
BRAND IDENTITY
Brand Name Suggestion . Logo Creation . Tagline suggestion . Stationery Designs
LEAD GENERATION
(Click On this)
LEAD GENERATION
E mail Marketing . E mailer Design . E Newsletter . Sales Funnel . Online Contests . Enquiry Reports
Why bore your online visitors?
Responsive Websites gives your user great experience to stay engaged on your website for long duration. It also enables one to explore more about your company & it's offerings
Would you like to experience the awesome features of Responsive Websites?

Need a custom quote? Leave your details for us to work out a best quote to suit your need.
Want to discover more with us?
digital marketing services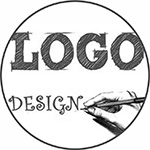 Seonitics Online Media is a new age digital marketing solution provider  backed with marketing and advertising expertise to offer effective digital solutions.